Cremation cost at Roselawn Cemetery in Belfast to rise by 21%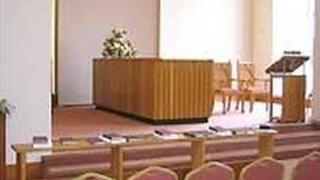 The cost of arranging a cremation at Northern Ireland's only crematorium is set to increase by almost 21%.
Under new proposals from Belfast City Council, most burial charges across the city would rise by about 5% from the beginning of April 2013.
However, charges for a cremation at Roselawn Cemetery are set to rise by £52 to £300.
This follows a rise of 25% earlier this year. Almost one in five people who die in Northern Ireland is cremated.
The price rises are part of a review of charges for burials and cremations by the council's parks and Leisure Committee.
Proposals put before the committee recommend that most charges for burials and graves would rise by between 4% and 6%, but rises in fees for adult cremations are set to be substantially higher.
The council currently charges £248 for an adult cremation at Roselawn, but from 1 April this is set to rise to £300, an increase of 20.97%.
That follows a rise from £198 to £248 which came into effect in April this year.
The cost of cremations for people from outside Belfast is already higher, but these charges are also rising by 10%.
For instance, it costs £480 for an adult living outside Belfast to be cremated at Roselawn at present, but this is set to rise to £530.
Residents in the Castlereagh council area pay a reduced charge.
The planned increases have yet to be discussed at a meeting of the full council.
Sinn Fein's Gerard McCabe said he had opposed the price rise.
"The justification for the rise is that there has been an increase in the cost of the services," he said.
He added that increasing the charges over a longer period would have been fairer than an effective rise of more than 40% in two years.
The cost of a cremation in Northern Ireland is about half the £600 cost in the rest of the UK.