NIE reject Utility Regulator's price cut decision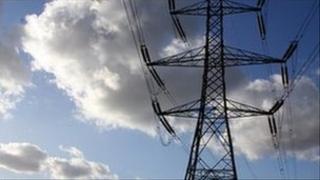 NIE have rejected the Utility Regulator's final decision about how much they are able to charge customers over the next few years.
In the spring, NIE applied to the regulator to increase the amount they add to customer's bills by £128 over five years.
NIE said they needed the money to cover maintenance and improvements to the network.
Instead the Utility Regulator proposed cutting the amount paid to NIE
That would have meant a reduction in the average household bill by £72 over five years.
Following that decision by the regulator in April, both parties have been in negotiations over the summer to see if they could reach some kind of a compromise, but the final determination essentially had not changed from their plans in April.
On Tuesday, NIE released a statement saying they could not accept the regulator's proposals, and now they expect the issue to be referred to the Competition Commission.
A spokesperson for NIE said: "The Utility Regulator's proposals rely on regulatory arrangements which depart from the well-established system of regulation for network utilities that applies in the rest of the UK."
A similar process happened earlier this year when Phoenix Gas went to the Competition Commission after the regulator refused to allow them to raise their prices.
In that case, Phoenix were exonerated in the initial report in August, and the regulator was criticised for preventing the company from charging more.
In the case of NIE, the new pricing plan was supposed to be introduced in the autumn, but because of the dispute the current pricing has been frozen until a decision is reached.
Commenting on NIE's response to the Utility Regulator's price control determination, a spokesperson said: "We note the NIE response to our price control determination and associated licence modifications.
"The consultation on the licence modifications closes later on Tuesday. We will take account of the NIE response, along with any other submissions that we receive, and our board will decide on next steps."