Belfast hosts international conference on suicide prevention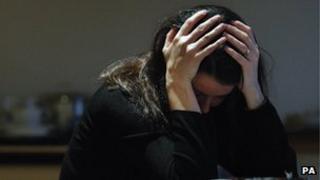 International experts in the field of suicide prevention are due to attend a conference in Belfast on Thursday.
Guest speakers from the USA, Canada, New Zealand and the UK will address up to 200 delegates at the event hosted by Northern Ireland charity, Contact.
The main speakers include the World Health Organisation's leader on international suicide prevention strategy, Professor Annette Beautrais.
Contact said it was an opportunity to learn from global and local research.
The charity will also use the conference to launch the results of two new studies on youth suicide.
Professor Beautrais will be joined on the podium at the Stormont Hotel by David Covington, the chair of the US National Suicide Prevention Lifeline, which operates a network of more than 150 "crisis centres" across America.
Delegates will also hear from one of Northern Ireland's leading social scientists, Professor Mike Tomlinson, who has carried out extensive research on the link between suicide and the Troubles.
The Public Health Agency (PHA) has acknowleged that suicide and self harm is "a major problem in Northern Ireland".
Its head of health and social wellbeing improvement, Brendan Bonner, said the knowledge gained from the international speakers would be "invaluable in developing local solutions in partnership with those on the ground who are often best placed to see the needs".
"We know that trusted, accessible community-based facilities, supported by skilled and experienced mental health professionals, are a key factor in suicide prevention." Mr Bonner added.
Contact is an independent counselling and mental health advocacy charity that was established 35 years ago in Northern Ireland.
Its managing director, Fergus Cumiskey, said: "The conference offers a vital and urgent opportunity for all those working within the challenging area of suicide prevention and evaluation, to learn from the strengths and weaknesses of local and global research into suicide prevention.
"We are confident the conference take home message will influence the urgent task of building a cohesive, campaigning suicide prevention movement.
"We are also convinced our international speakers will also learn from unique NI research and practice efforts to reduce suicide."