Braidwater Holdings in deal with Ulster Bank over £31m debt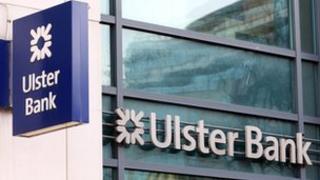 A Londonderry property firm has reached a deal with Ulster Bank to restructure its debts.
Braidwater Holdings had owed the bank more than £31m. That has now been replaced with an £18m loan.
The deal also involves selling assets, paying the bank a percentage of profits over the next six years and a further payment at the end of that period.
The details of the debt agreement are contained in Braidwater Holdings' 2012 accounts.
A note in the accounts stated that the directors believed that the debt restructuring will give the group "the necessary financial stability" to continue the development of the business in a challenging market.
Braidwater has been operating since 2001 and delivered a series of commercial and residential projects, mainly in the Derry area.
The firm's focus in recent years has been in the north west of England, particularly Liverpool, where it has worked mainly on housing projects.
It made a gross loss of £445,000 in the year to March which the directors said was "in keeping" with the difficulties in the property sector.
However, the firm showed a bottom-line profit of more than £9m due to the restructuring of the debt.