Allstate NI confirm 60 new jobs for Belfast and Londonderry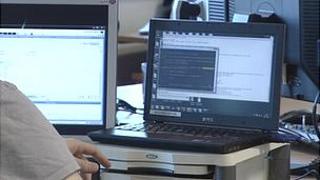 The IT company Allstate has confirmed it is to create up to 60 jobs in Londonderry and Belfast.
The company already employs 400 people in Derry.
Managing director of Allstate NI, Bro McFerran, said the company urgently needed the new workers, who will be experienced IT professionals, earning between £25,000 to £35,000 a year.
Mr McFerran said that the new jobs were the result of "organic growth" within the company.
"This is a continuous quest on our part, we've been expanding fairly rapidly this year and we're trying to continue that growth into the future," he said.
"It's not uncommon for us to have this number of job openings and we will probably continue to have job openings well into 2013."