David Tweed trial; jury clears him on one count:, 13 others remain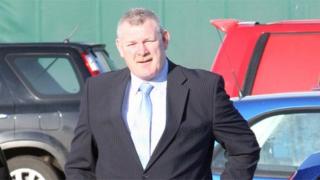 The jury in the trial of Ballymena councillor David Tweed have cleared him on one count of indecent assault.
Jurors have now been sent home and will return on Wednesday to consider 13 other charges against him.
David Tweed, a former rugby international, is accused of abusing two young girls who are now adults.
He denies abusing the two young girls over an eight-year period.
The jury of ten women and two men are considering charges including gross indecency, indecent assault and inciting gross indecency.