BBC NI boss Peter Johnston 'senior Newsnight figure'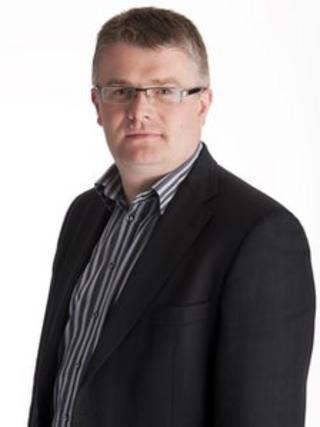 The acting BBC Director General Tim Davie has said the Director of BBC Northern Ireland, Peter Johnston, was the most senior figure in the "chain of command" involved in a controversial Newsnight programme.
It wrongly implicated a senior Conservative politician in a child abuse scandal.
The BBC has since apologised and paid compensation to Lord McAlpine.
Mr Davie was giving evidence to a House of Commons Committee.
He told the Culture, Media and Sport Committee that the report on BBC Newsnight had not been good enough.
However, he declined to go into any further details regarding who did what in the editorial chain, pending the outcome of an internal BBC disciplinary inquiry.