Nearly 4,000 NI children in adult hospital wards over a year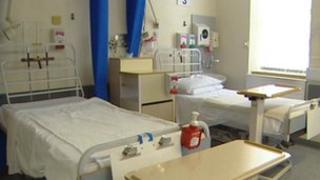 Almost 4,000 children in Northern Ireland were admitted to adult hospital wards over a 12 month period.
A review carried out by health regulators found there was no regional guidance available for health care staff.
The children, who were all under 18 years of age, were admitted to a range of adult wards.
These included surgery, medical and those used for mental health assessment.
According to the regulators, the Regulation and Quality Improvement Authority (RQIA), previous reports carried out elsewhere in the UK repeatedly emphasised that children should not be treated in hospitals in the same way as adults, nor should they be treated in adult wards.
Among the 14 recommendations made by the review team is that there should be an upper age limit for children being admitted to paediatric wards across all trusts and that regional guidance in relation to fluid management is for children up to their 16th birthday.