Peter Robinson death threat: Darren Scott appears in court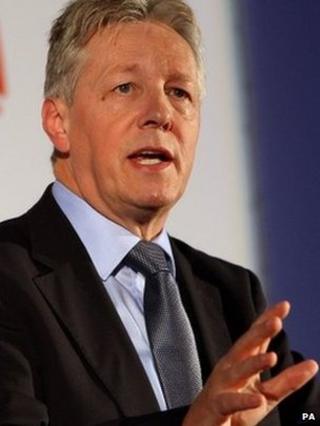 A Belfast man has appeared in court charged with threatening to kill Northern Ireland First Minister, Peter Robinson.
Darren Scott, 34, from Croft Court, is also charged with improper use of an electronic communications network.
Newtownards Magistrates Court heard he made the threat in a call to the 999 emergency number in the early hours of Wednesday morning.
The court was told the accused had drunk 12 pints of cider at the time.
Mr Scott, who is unemployed, made no reply when the charges were put to him.
He has been remanded in custody.
Mr Robinson became a member of the Democratic Unionist Party (DUP) at its foundation in 1971.
The 64-year-old was deputy to Ian Paisley for nearly 30 years before taking the party leadership in 2008.
He became first minister later that year.