Children's club protection procedures to be examined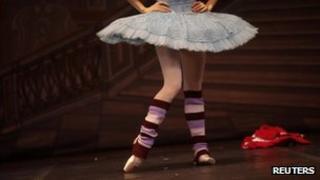 A Stormont committee is to see if the same child protection procedures used by sports clubs are in place in all groups involving children.
Culture, Arts and Leisure committee chairperson Michelle McIlveen said they will examine the safeguards that apply in drama clubs and dance lessons.
It will also examine issues around social media.
It follows the recent high profile cases in the media, including that of Jimmy Savile.
Ms McIlveen said that progress had been made within sports, but the same procedures should also apply to every group involving children.
"The protection of all our children is of paramount importance and the committee wants to examine whether any gaps exist in order to ensure and promote our children's safety," she said.
"Numerous instances of the abuse of children have been brought to light in the media over recent months."
Last month, the committee received a briefing from the NSPCC which highlighted protection measures that have been put in place for children and young people participating in sport.
Ms McIlveen said that the committee would examine any gaps that exist and make recommendations for the department on how to close them by Easter 2013.
"It is important that Northern Ireland has the appropriate structures and guidance in place so that individuals and organisations working with children and young people are fully aware of their child protection and safeguarding responsibilities," she said.
"The committee wants to ensure that our children are properly protected when they are involved in activities outside school, whether it is their dance classes, their music lessons, or their drama club etc."