Donaghmore priest Fr Terrence Rafferty guilty of indecent assault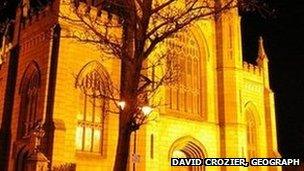 The former administrator of Newry Cathedral has been convicted of indecently assaulting a teenage girl.
Father Terrence Rafferty, who was the parish priest of Donaghmore, pleaded guilty to four counts of indecent assault on Monday.
The details of the case were only released on Thursday after a court ban protecting the priest's identity was lifted.
This followed a request from the victim.