Average Northern Ireland gas bill to go up by £11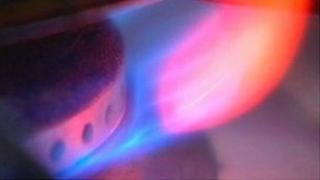 The average household gas bill in Northern Ireland is set to increase by £11 a year following a decision by the Competition Commission.
The ruling strikes a compromise in the row between Phoenix Gas and Northern Ireland's Utility Regulator.
Phoenix wanted to raise every customer's bill for the period 2012 to 2013 by £24 a year.
The utility regulator disagreed and wanted to reduce bills by around £1 a year instead.
That would have slashed the price of gas for big businesses in Northern Ireland.
Phoenix, which operates and maintains the gas network, said that would not allow them to make enough money to attract future investment into the firm, which is owned by their parent company Terra Firma.
After reaching a stalemate, the issue was referred to the Competition Commission, and now it has announced its final judgement.
The average household gas bill will go up by £11 a year, once Wednesday's announcement is implemented.
Utility Regulator Shane Lynch said that "for large businesses, this will add tens of thousands of pounds to their annual gas bill".
Mr Lynch now has to modify Phoenix's licence to operate to reflect the Competition Commission's ruling.
The Competition Commission stated: "We think it is appropriate for Phoenix to be able to earn the agreed rate of return on its investments. We also think that removing elements of Phoenix's regulatory asset base, which it had earned under the rules applying at the time, could damage investor confidence."
They also point out that the ability to attract investors in the future is particularly important in Northern Ireland because the gas network still needs to be developed as significant areas of the country still remain unconnected to the grid.
The conclusion of the Competition Commission that it thinks "the long-term public interest is best served by a stable environment that encourages confidence and investment" will also have wider implications.
NIE is currently in a dispute with the regulator along similar lines, as it is being blocked from raising the price of electricity in Northern Ireland.
Having rejected the regulator's proposals, it has yet to refer its dispute to the Competition Commission and may well have been waiting to see the outcome of the Phoenix dispute before making its next move.