Patton Group administrator calls creditors meeting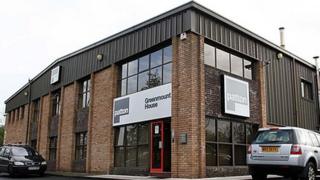 The administrator of the failed Patton Group has called a meeting of creditors for early in the new year.
The construction company went into administration in November owing an estimated £17m to a large number of subcontractors and suppliers.
The meeting will be at the Tullyglass House Hotel, Ballymena, on 11 January.
There will also be creditors meetings for two related firms - David Patton & Sons (NI) and C&L MacFarland - at the same venue on the same date.
A creditors meeting is a standard part of the insolvency process during which the administrator lays out what steps have been taken so far and presents proposals for the future conduct of the administration.
Creditors can vote on those proposals and may also establish a creditors committee.
Almost 250 people have lost their jobs at Patton since it entered administration.
Earlier this month a major Patton subcontractor, the Joseph Hughes Group, also failed with the loss of 147 jobs