Omagh: 19-year-old dies after double beating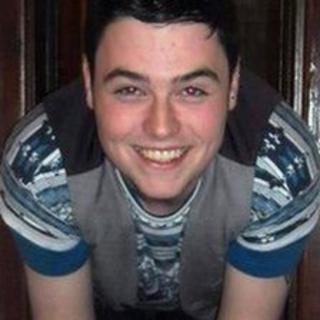 A 19-year-old man has died after he was attacked twice during a night out in Omagh, County Tyrone.
Jason McGovern of Tydavnet, Monaghan, was found dead at a house in Mullan village near Emyvale in Monaghan.
It is believed he was punched at a pub on John Street, Omagh, at midnight on Sunday and hit again two hours later outside a nightclub at Kevlin Road.
He made his way to a friend's house, where he was found dead just after midday on New Year's Eve.
The PSNI and Gardai are investigating his death.
Members of Omagh's Policing and Community Safety Partnership will meet on Wednesday following the teenager's death.
Chairman, Alan Rainey, said there had been a number of attacks in the town over the holidays.
"Obviously we haven't had the opportunity of meeting collectively just to find out what the background source of that has been or what it is about but certainly that is very high on our agenda this morning where we will examine that together with the incident around Jason's death," he said.
Police want to speak to a man of stocky build with ginger or blonde hair.
Omagh SDLP councillor Dr Josephine Deehan said the teenager's death was "shocking in the extreme".
"It is a parent's worst nightmare that your child could go out for an evening's entertainment and this sort of thing could happen," she said.
"There are issues that will need to be addressed.
"People need to do a lot of thinking about taking responsibility for their own actions and behaviour."