Flag protests impact: Up to 300 jobs in Belfast lost this week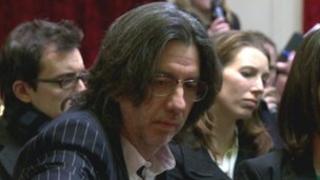 Up to 300 jobs have been lost in Belfast this week following a downturn in business linked to the flag protests, according to Pubs of Ulster.
Colin Neill said the hospitality sector in the city was in a "critical state".
His comments come a day after Belfast Chamber of Trade and Commerce called for urgent talks with the PSNI and government over the impact of the protests.
Mr Neill said: "Our evening economy is being absolutely devastated".
Almost 200 businessmen and women held talks on Wednesday evening.
Anger and frustration was directed towards political leaders and the police over the impact of the protests.
One trader said if protests continued he would have to lay off staff "not in weeks or months, but in days".
Mr Neill, who has spoken to between 70 and 80 pubs in the city, said he knew of premises that had lost £150,000 in the last seven weeks.
"That's unsustainable," he said.
"We know of real job losses, people getting paid off yesterday. We are estimating, across Belfast, somewhere in the region of 200-300 jobs have gone this week."
The posts that have been lost are mainly casual staff, but Mr Neill said if the situation continues "it will be full time employees" that are affected.
Mr Neill told BBC Radio Ulster's Nolan Show on Thursday: "Our industry is the worst hit. We are a cash flow industry. If you are down 50% you cannot survive on that. We said it would cost jobs; this is costing jobs.
"It's not for us to comment on the flags issue. All we are saying is we can count the cost daily. We know this is now a crisis. We have to have a solution. We have to get people back in our city. "
Blocked
At Wednesday's meeting, police tactics around the protests were called into question and there were accusations of a lack of political leadership both at Stormont and the city hall.
Several roads around Belfast were blocked again on Wednesday evening as the union flag protest campaign continued.
Loyalist street demonstrations have been taking place since Belfast City Council voted to limit the number of days the union flag is flown at Belfast City Hall.
The majority of the street demonstrations have passed without incident, but some have resulted in serious rioting.
Since the vote was passed on 3 December, 102 police officers have been injured and there have been 116 arrests.