All-Ireland bid to tackle suicide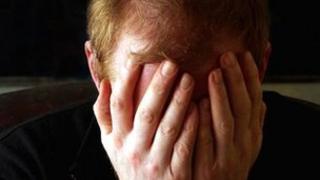 An all-Ireland project to help young men at risk of suicide will be launched in Belfast later.
Agencies on both sides of the border believe a joint approach is the best way forward.
Michael Lynch of the Men's Health Forum in Ireland said young men were particularly at risk from suicide.
"Men in general will die three times as often by suicide as women," he said.
"This is an attempt to actually ask people to say: 'Here are some ideas that might help you'.
"It may be from early intervention at schools, to teaching men a new emotional language that allows them to talk when they are in difficulty."