Sewage plant vandalism 'could lead to pollution'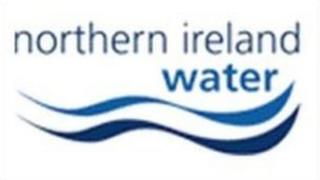 A spate of vandalism at a waste water treatment works in County Down could lead to a major environmental incident, NI Water has warned.
The plant in Annsborough have been attacked 24 times over the last 12 months causing damage estimated at £100,000.
It treats raw sewage from 2,100 properties in Castlewellan and Annsborough.
Alec McQuillan from NI Water said they feared a pollution incident.
The attacks, the most recent of which occurred on 13 January, have seen control panels, computers and various other equipment on the site being targeted.
Mr McQuillan said: "Almost £100,000 has been spent repairing damaged equipment, introducing increased security and installing new equipment at the site.
"That expense creates a drain on limited resources, and means that other priority improvements to our services cannot be delivered."
He said they had been working closely with the PSNI and had increased their own staffing levels at the site.
"What worries us more is the potential for a major pollution incident to occur as a result of the damage being caused," he said.
"This area has a well-deserved reputation for the beauty of the waterways and coastline and we, as a company, view the protection of that environment as a major priority.
"It is for this reason that we are particularly concerned about the potential that these attacks have to cause a significant incident."
Chief Inspector Deirdre Bones urged the public to be vigilant.
"Those carrying out these senseless acts of vandalism are putting themselves in danger and putting the whole community at risk of a potentially serious pollution incident," she said.
"I would appeal to whoever is responsible for these attacks to stop now before even more serious damage is caused."