Nicholas McKenna is told he must pay £2m in Malone Park house purchase dispute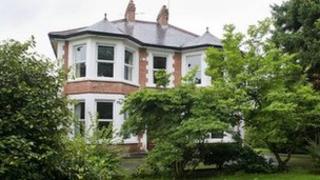 A prominent Ballymena businessman has been told he must pay more than £2m to complete the purchase of a house on Belfast's most exclusive street.
Nicholas McKenna agreed to buy the house on Malone Park for £3.5m at the height of Northern Ireland's property bubble in 2007.
However, he later tried to back out, prompting legal action from the seller.
On Monday, Belfast High Court ruled that Mr McKenna was contractually obliged to complete the purchase.
Mr McKenna had already paid £1.35m to the seller, Jim McDonald, however he had tried to claim that this was a loan.
Wealthy
Lord Justice Coghlin said that some of Mr McKenna's evidence had "bordered on the nonsensical."
The house at 50 Malone Park is now worth considerably less than £3.5m; a similar house on the same street is currently listed for sale at £1.5m.
Malone Park is a private tree-lined avenue which runs between the Malone and Lisburn roads.
Its residents include wealthy property developers and prominent members of the legal community.
Mr McKenna, who owns a catering supplies firm, had claimed he was interested in buying the house for his son who then decided he did not want the property.