Device found in south Belfast was a 'viable' bomb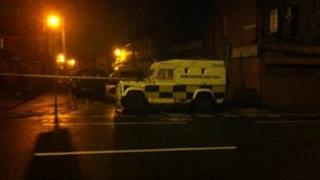 An explosive device found in south Belfast on Thursday evening was viable, police have said.
"It had the potential to cause serious harm," said Chief Inspector Gabriel Moran.
Several families had to leave their homes after the object was found at Kitchener Street.
"Many residents were older members of the community for whom this would have been distressing especially given the time of night," said CI Moran.
He asked anyone with information to talk to police.