MAR Properties records further £22m loss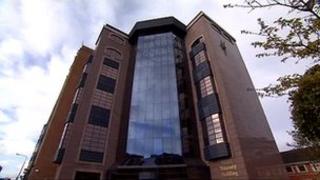 A major County Down property firm has recorded a further loss of £22m in its latest set of accounts.
The details are contained in the 2010 accounts of Bangor-based MAR Properties; the company lost the same amount in 2009.
MAR's liabilities now exceed its assets by almost £40m.
The majority of the company's borrowings are now with the Irish government's National Assets Management Agency (Nama).
The accounts of a subsidiary firm, MAR (Argyle), state that Nama has reviewed and "verbally agreed" a business plan submitted by the firm's directors.
Nama has taken control of virtually all land and development loans advanced by the Dublin-based banks, including £3.5bn of property loans in NI.
MAR has investments in more than 60 subsidiary companies and joint ventures, covering a diverse range of properties in Northern Ireland, Scotland, England and Canada.
Earlier this year the former Bank of Scotland appointed receivers to nine properties that were owned by MAR Properties and five subsidiary firms.
MAR said that move was "part of a consensual agreement" with the bank and should have no impact on the core trading activities of the group.
In 2011, the bank placed another MAR subsidiary, Wen Inns, into administration.
In a statement, MAR said: "The 2010 results reflect the harsh reality of operating as a property company with assets in Northern Ireland and on the UK mainland.
"MAR, like many of its contemporaries, has written down of the value of a large number of its investments within this set of figures, acknowledging the very real diminution of value that has occurred since 2008.
"These provisions plus bank interest account for the loss reported in the 2010 accounts.
"MAR continues to work proactively with its secured funders and JV partners to further enhance the value of its assets and create a sustainable business model going forward."