Help-To-Buy scheme discussed at University of Ulster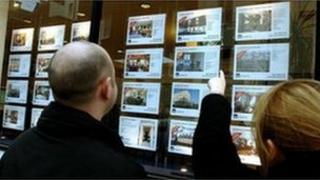 New Budget measures to help people get on the property ladder, will be discussed at a housing conference at the University of Ulster later.
The Help-To-Buy scheme allows buyers to put down a 5% deposit on a newly built home.
They will also be eligible for a government loan, worth up to 20% of the value of the property, which is interest-free for the first five years.
The university pro-vice chancellor said it was a step in the right direction.
"The one thing that is needed here is greater confidence, that when people do buy, the value of the property isn't going to fall," Professor Alastair Adair said.
"Also in relation to Northern Ireland we have the successful co-ownership scheme.
"How this new scheme will sit alongside of that is vitally important."