Committee says donations to NI political parties 'should be public'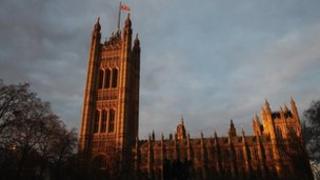 An all-party House of Commons committee has called for the confidentiality around large donations to political parties in Northern Ireland to end.
A report published by the Northern Ireland Affairs select committee said the changes should come into effect by October 2014,
This is provided the security situation does not deteriorate.
The secrecy surrounding large donations to political parties here is out of line with the rest of the UK.
Currently, donors in Northern Ireland can remain anonymous.
The committee has recommended that from October next year, anyone who gives more than £7,500 should be identified.
The committee also said that before implementing the change, the Secretary of State Theresa Villiers, should take security advice - to ensure that the naming of names would not compromise the safety of anyone identified.
In the report, the Westminster committee makes a number of recommendations - it also calls for a smaller Assembly and a ban on double-jobbing.