Londonderry City of Culture project director resigns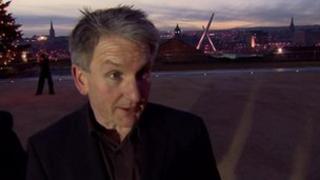 Dermot McLaughlin has resigned from his role as Derry City Council's City of Culture project director.
It is understood Mr McLaughlin's decision was taken for personal reasons.
Mr McLaughlin was seconded to the Strategic Investment Board from Temple Bar Cultural Trust in Dublin.
He is due to return to his post there as chief executive.
A spokesperson for Derry City Council thanked Mr McLaughlin for his "significant contribution and direction at a critical time in the 2013 project".
It said Derry City Council and partners would meet to review and address the future operational requirements for the City of Culture project.
Mr McLaughlin was appointed to his position with Derry City Council last October.