Four questioned on Armagh fuel-laundering plant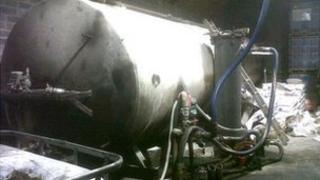 Four men have been questioned after the discovery of a fuel-laundering plant in County Armagh on Friday.
Customs officials and the police dismantled the plant in Jonesborough and seized more than 8,000 litres of illegal fuel.
Two cars and a lorry were also seized during the operation.
The men have been released on bail.