Sex offender in Facebook court settlement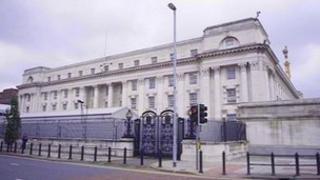 An anti-abuse campaigner has given a High Court undertaking to publish nothing more about a child sex offender on Facebook or other social media.
It was part of a final settlement of legal action by a convicted paedophile, who is known only as XY.
The campaigner, Joe McCloskey, pledged to immediately remove all references to XY from online pages under his control.
XY, who served a jail sentence for a catalogue of abuse, has been granted permanent anonymity.
XY issued proceedings against Facebook and Mr McCloskey over the contents of a page entitled 'Keeping our kids safe from predators'.
He went to court after discovering his photograph and a string of threatening comments had been posted online.
In November last year, the social networking giant was ordered to take the page down due to the prima facie harassment and potential breach of the plaintiff's human rights.
Although it was removed, a new page under the heading 'Keeping our kids safe from predators 2' soon appeared.
Following the interim order, XY pressed for a permanent injunction against both defendants.
It emerged during the case, that XY has a total of 15 convictions for sexual offences committed between 1982 and 1989.
They include six charges of indecent assault, six counts of gross indecency with a child and a further one of inciting a child to commit an act of gross indecency.
He was released after serving half of a six year prison sentence, only to be detained for a further six months for breaching a condition of his licence.
As a full hearing of the case was due to get under way it was confirmed that agreement had been reached between the parties.
Under the terms of the settlement, the action against Facebook Ireland Ltd was dismissed.
Proceedings against Mr McCloskey were stayed on the basis that he undertakes not to publish, cause or permit to be posted or published any material relating to XY on any Facebook page controlled by him or via any other social media such as Twitter.
He further pledged to remove all references to the plaintiff from his Facebook pages.
Endorsing the resolution, the judge said the case was about drawing a fair and reasonable line between types of comment.
"On the one side, that which is unreasonable and disproportionate, and unacceptable, offensive, intimidatory, threatening and having no legitimate aim is unlawful," he said.
"Material which is merely offensive and harshly critical is likely to fall on the other side of the line which is considered lawful."
Reaffirming an earlier interim ban on XY being named, the judge added: "The factors which precipitated that order in my view retain the same force, vigour and merit as applied at the earlier stage.
"Accordingly, the plaintiff's anonymity will be on a permanent basis."