Britvic to close Belfast factory with 18 job losses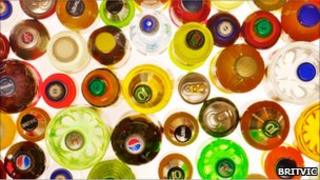 Eighteen people are to lose their jobs at Britvic in Belfast, after the soft drinks company announced it was to close its factory.
In 2010, 52 jobs were lost at the company's east Belfast base on the Castlereagh Road.
DUP MLA Robin Newton said it was "a sad day" for the people of the area.
"It's about people, it's mothers and fathers, sons and daughters, local families who face an uncertain future," Mr Newton said.
"All that can be done to provide help and assistance to the employees to get a job or job training must be done by the minister for employment and learning."
Britvic has been operating at the Belfast site for 20 years.
On Wednesday, Britvic announced it was to close its factory in Chelmsford, the city where the company was founded in the 19th Century, as part of plans to cut hundreds of jobs.
The closure of the Fruit Shoot and J20 fruit drinks plant will result in about 230 job losses. As well as Belfast, the plans also include the closure of Britvic's Pennine Spring water factory in Huddersfield with 40 job losses.
The measures are part of the company's plans to merge its UK and Irish operations, which could mean a total of between 300 and 400 people losing their jobs.
The union, Unite, has called the job losses a "bitter blow".
Jennie Formby, Unite national officer for food and drink, said: "The threat to the jobs at the three sites is a very bitter blow for the workers and their families. We want to analyse the company's statement fully and consult with our members.
"It should be remembered that this is a very profitable company and could well afford to keep all these existing operations going.
"Unite will be doing all it can in the coming weeks to support our members through this difficult period."