Controversial Belfast apartment scheme approved by PAC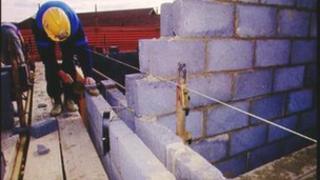 A controversial scheme by private developers to build an apartment scheme in north Belfast has been approved by the Planning Appeals Commission.
The 217-dwelling proposal is at Nelson Street, close to the city centre.
The scheme's origins date back five years, with the most up-to-date plan being for two blocks of private apartments and one for social housing.
The PAC case was launched by the developers, the Nelson Street Partnership.
The case was taken after the DoE said it was minded to refuse the application.
The Housing Executive and a local community organisation had also objected, claiming the site should be used exclusively for social housing.
But the PAC ruled "there is no sound reason" for withholding planning consent, subject to a number of conditions.