Former church repossessed by Nama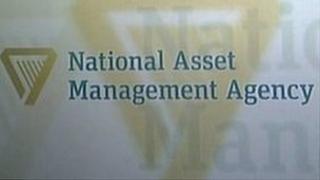 A deconsecrated Methodist church in south Belfast has been repossessed by the Irish government's National Asset Management Agency (NAMA).
The church on University Road was owned by the Ballygowan-based Soll Developments.
It has been placed into receivership with a number of other buildings and sites.
The listed building is on the Ulster Architectural Heritage Society's (UAHS) at risk register.
The UAHS describes it as "an important piece of townscape and an imposing building in its own right".
Secure
There were plans to redevelop the church as part of an apartments scheme that would have involved inserting mezzanine floors.
The receiver, Stephen Cave from PwC, said he was working with other organisations to secure the properties and ensure that, where appropriate, all listed building regulations were adhered to.
"Over the next few weeks we will work closely with IBRC and NAMA to decide how best to deal with the land and property," he said.
The other properties in receivership are at Finaghy Road South in Belfast, Clanbrassil Road, Cultra, Demesne Road, Seaforde, Carrogs Road, Burren, Woodside Road, Newbuildings and in Bryansford village.
Soll Developments and a sister firm, Soll Lands, last filed accounts for 2008 and at that time owed their creditors more than £16m.
Their bank loans were made by the former Anglo Irish Bank, before being moved into Nama.