Belfast explosion was a 'viable pipe bomb'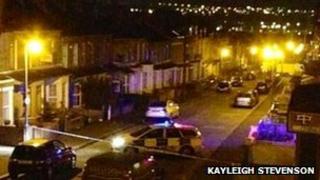 A security alert in south Belfast on Friday night was a viable pipe bomb which had partially exploded, police have said.
A number of homes were evacuated around Melrose Street, just off the Lisburn Road.
Army explosives experts were called to the scene. The device has been taken away for further forensic examination.
The pipe bomb exploded in the garden of a house. A mother and her baby girl were inside the property.
PSNI Chief Inspector Mark McEwan said it was "only by good fortune that members of the public were not killed or seriously injured".
"Whoever left this device has shown complete disregard for the safety of the local community," he added.
A PSNI spokesperson said a motive had not yet been established.