Harry Fitzsimons arrested in Senegal in west Africa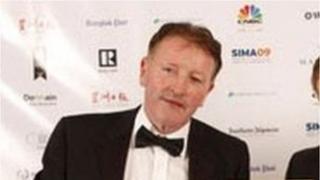 A west Belfast man has been arrested in Senegal in west Africa.
It is understood Harry Fitzsimons was detained in the capital Dakar last month.
Earlier this year Italian police issued an arrest warrant for Mr Fitzsimons in connection with an alleged mafia money-laundering operation in Calabria in Italy.
The 63-year-old has denied any wrongdoing and said the allegations made against him were unfounded.
The Department of Foreign Affairs in Dublin confirmed Mr Fitzsimon's detention.
It is providing consular assistance to Mr Fitzsimons and said it could not comment further.
Harry Fitzsimons is listed as a director, or former director, of four property companies in Belfast and Dublin.