Historic assets 'could bring thousands of jobs'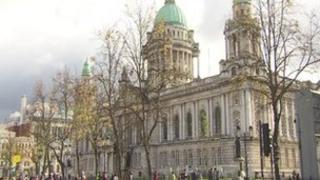 Thousands of jobs could be created from Northern Ireland's historic assets, according to the environment minister.
Alex Attwood will highlight the potential employment opportunities at a heritage economic summit later.
Among those attending will be representatives from the CBI, tourism, architectural and governmental sectors.
Mr Attwood said: "Our historic environment generates an annual output of £0.5bn and sustains 10,000 jobs. We can generate more."
He added: "The equivalent figures for Wales are £1,837m output and 30,000 jobs. In the Republic, 1.5bn euro in annual national wealth and 37,000 jobs so we can realise far more from our unique assets."
He said the DoE had commissioned a study of the economic value of Northern Ireland's historic environment.
"I am currently testing how to best utilise our heritage assets - the plan to develop the buried village around Dunluce Castle, a piece of our own Pompeii, in heritage and tourist terms and developing work around Carrickfergus Castle are two representative examples," he said.
"If we get this right we will raise the profile, the profit and the protection of our historic environment to an international level."
Alan Clarke of the Northern Ireland Tourist Board welcomed the summit, which will take place in Belfast City Hall.
"Our tourism offering is centred on what is unique about Northern Ireland, including our stories," he said.
"Well developed heritage assets are key to this, and to growing our tourism economy."