Middle-aged men in 'suicide risk' says charity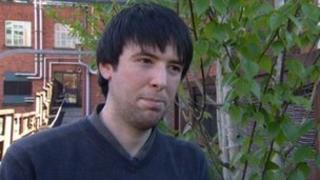 A charity is calling for more to be done to tackle the growing problem of suicide among middle-aged men in NI.
According to research released by the Samaritans, men find it harder to deal with issues such as unemployment and relationship breakdowns than women do.
It also revealed that men from deprived backgrounds are 10 times more likely to take their own lives than those living in more affluent areas.
Paul Wilson from the Samaritans charity said there was more work to be done.
"We need to think how we can tailor the services that are already available to be more appealing to men," he said.
"One of the report's findings is men in middle age are least likely to seek help in the first place and when they do, its normally at the point of crisis."