Person dead after being hit by a train close to Lurgan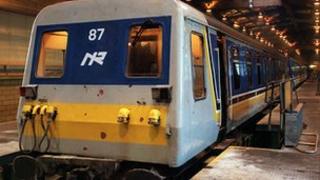 A person has died after being hit by a train in Lurgan, County Armagh.
The incident happened close to the East Way Halt and the line has been closed between Portadown in County Armagh and Lisburn, County Antrim.
A police investigation is under way but no further details are available.
Bus substitution services are in operation for the affected trains.