Newry man dies in New York incident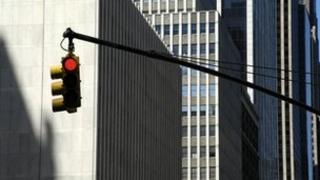 A man from Newry, County Down, has died in a suspected hit and run collision in New York.
Kevin Bell, who is 26, was found in the Bronx district early on Sunday morning.
He was pronounced dead after being taken to hospital.
Dominic Bradley MLA said: "Kevin's parents, brothers, sisters, family circle and friends are devastated and heartbroken at the news of his death in a hit and run incident in New York.
"Kevin was an exceptional young man who brought joy and happiness to his family and to all who knew him. He had a great sense of fun and it was a pleasure to be in his company as anyone who knew him will testify," he said.
"He was well known as a superb Irish dancer who along with family members represented the St. Moninna GFC, Kileavy, for many years in the Scór competitions.
"Obviously his family are in shock at the sad news which has reached them today from America but in their bereavement they are finding great comfort in the response and support of their family, friends and of the local community.
"I have no doubt that in the days which lie ahead the people of Newry will continue to rally around them and help them bear the great sadness of Kevin's passing.
"I would like to express my sincere condolences to Kevin's parents, brothers, sisters, family circle and friends and I know that in doing so I speak for the community as a whole."