Officers seize 2,000 litres of fuel in north Armagh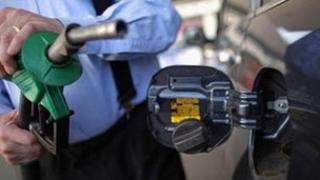 HM Revenue and Customs officers have seized 2,000 litres of suspected laundered diesel in County Armagh.
The fuel was discovered after a van carrying two plastic tanks was stopped by police on the M1 motorway near Lurgan.
A sample of the fuel has been sent for chemical analysis.
A 34-year-old man was arrested and later released on bail after being interviewed by Revenue and Customs officers.
John Whiting of HM Revenue and Customs said: "The production of illicit fuels is organised fraud, robbing taxpayers of millions each year in unpaid duty and VAT as well as the waste by-product damaging the environment.