Police investigate alleged drug dealer threat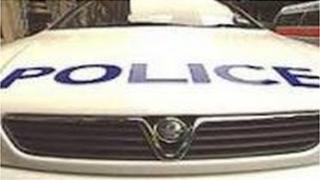 The police have said they are investigating a threat against alleged drug dealers in the New Buildings area, near Londonderry.
The threat came in a note to the Ulster Unionist Party.
It purported to be from a previously-unheard of group calling itself People Against Drugs.
Ulster Unionist MLA Ross Hussey said the group named two housing estates in the village and said it would "take action" against drug dealers there.
"I think we have to take it seriously because, clearly in the past, there have been various organisations in the Londonderry area who have been carrying out their threats," he said.
"Anyone who uses a cover name, regardless of whether they be loyalist, republican, nationalist, unionist, whatever it is, it is wrong."