NI Executive urged to act on NI Military Covenant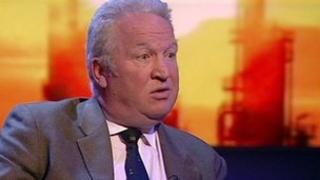 Members of the Stormont Executive failed to respond to an invitation to discuss how to help military veterans and their families in Northern Ireland, MPs have heard.
NIO Minister Mike Penning said the Executive was invited to join a working group examining the military covenant.
But he said that, to date, no-one had come forward.
The covenant recognises that the government has a duty of care to veterans and their families.
Government responsibilities include paying towards health costs and supporting military personnel in areas such as housing and education when they return from conflict.
Mr Penning was addressing the Northern Ireland Affairs committee at Westminster that is investigating the implementation of the military covenant in Northern Ireland.
He said he had received support from political parties in Northern Ireland but no local politicians had come forward to attend a covenant working group.
North Down MP Lady Hermon asked why and he replied: "I don't know ".
He added that "it would be useful to say the least if they sent a representative".
His comments were endorsed by Lady Hermon who said input from the Executive would be "extremely useful".
Conservative MP Oliver Colville suggested that members of the Northern Ireland Affairs Committee write to the Executive to ask why no-one has come forward.
Mr Penning said he did not want the issue of the military covenant in Northern Ireland to become "a political hot potato".
He said he had had positive discussions with members of local parties and told MPs that he had also spoken to Deputy First Minster Martin McGuinness. He said that he told Mr McGuinness: "I may need your help publicly on this and he said 'you have got it' ".
Mr Penning said he did not expect members of the Executive to attend all the meetings but suggested that "if one of them turned up each time, that would be helpful "