Isle of Man firms Lisse and Tolomeo enter administration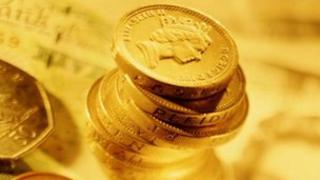 Two Isle of Man registered companies owned by a Belfast-based property investor have been placed into administration.
Lisse Ltd and Tolomeo Ltd were both controlled by Chris Walsh.
Documents filed at the Isle of Man company register suggest that the two firms' assets were shopping centres in England.
Mr Walsh had been involved in a High Court battle with the former Bank of Scotland Ireland (BoSI).
In April 2012 he obtained an injunction that prevented the bank from taking enforcement action against him or his companies.
A case was expected to be heard later this year but according to the Northern Ireland Courts Service the matter was settled in March.
It involved a 'Tomlin order' meaning the court action was stayed following an agreement between the bank and Mr Walsh.
The administrator, KPMG, was unable to comment on the circumstances of the administration.
Lisse's assets are the Nags Head Shopping Centre and Seven Sisters Road covered market in north London.
According to its latest annual return the firm had a total indebtedness of £8.2m.
Tolomeo's asset is the Riverside Walk Shopping Centre, Thetford, Norfolk.
According to its latest annual return it had a total indebtedness of £6.2m.
In February of this year, another of Mr Walsh's firms, Wallender Ltd, sold a retail and residential development on Kensington High Street in west London to Lum Chang Holdings of Singapore for £40m.
Mr Walsh's other firms are unaffected by the administration of Lisse and Tolomeo.
During the legal action the High Court heard that at its peak Mr Walsh's property portfolio was valued at more than £100m.
Bank of Scotland Ireland ran up enormous losses in the property crash and is now being shut down by its ultimate owners, Lloyds Banking Group.