16% rise in visitors from Republic of Ireland to Northern Ireland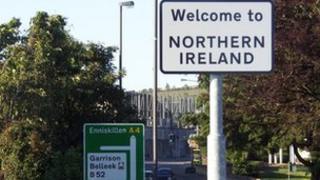 The number of visits by people from the Republic of Ireland to Northern Ireland grew by 16% last year.
Figures from the Central Statistics Office in Dublin revealed there were 430,000 trips north in 2012, compared to 370,000 the year before.
There was also an increase in number of nights people stayed.
But no breakdown is given for why people made the trips - it could have been holidays, business or visiting friends or relatives.
Northern Ireland's overall tourism figures for 2012 are due to be released shortly.
The first nine months revealed a 12% drop in visitor numbers, but this did not reflect southern visitors.
The big decreases have been in people coming from Britain and mainland Europe.