Police issue drug warning after eight sudden deaths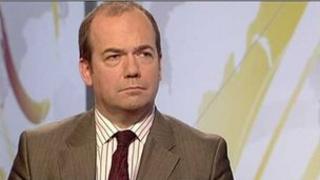 Police in Northern Ireland are investigating whether eight sudden deaths are related to drugs.
The deaths, seven in Belfast and one in the north west of Northern Ireland, were of people in their 20s and 30s.
The chief medical officer said those who took the tablets may have believed they were taking ecstasy.
Police have advised people to be particularly careful if they are offered green coloured tablets with a logo of a crown or castle on them.
They are waiting for the results of forensic tests before deciding on an appropriate course of action.
They have warned members of the public not to take controlled drugs, prescription medication that has not been prescribed to them and not to mix either with alcohol.
The chief medical officer, Dr Michael McBride, has written to various health professionals alerting them to the deaths.
He said that while details were limited at this stage, it appeared that a number of unmarked white tablets, may be involved, along with alcohol.
He said those taking the tablets may have believed that they were ecstasy, but that they had not yet been tested to establish what they were.
Owen O'Neill from the Public Health Agency said the news was a "worrying development".
"People don't really understand that synthetic drugs all have different effects and if you mix alcohol with it you are not aware, you are not totally in control and you may overdose or overuse," he said.
"There have always been risks associated with illegal drugs, there is no quality control in that business."