Criticism for Historical Enquiries Team over soldier cases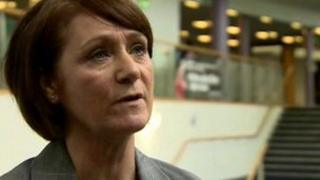 A national police watchdog is expected to say later the way the Historical Enquiries Team (HET) reviews deaths caused by soldiers is not sufficiently independent.
Chief Constable Matt Baggott asked HM Inspectorate of Constabulary to carry out a review after claims that soldiers were given preferential treatment.
Soldiers killed more than 150 people in Northern Ireland in the early 1970s.
The HET is investigating the circumstances of the deaths.
The way it does so was strongly criticised in a report by a senior University of Ulster lecturer last year.
Dr Patricia Lundy said her research indicated that interviews with soldiers were not impartial or effective.
She questioned the HET's independence, saying soldiers were given favourable treatment.
Chief Constable Matt Baggott responded by asking Her Majesty's Inspectorate of Constabulary to review how military cases were dealt with.
Its findings will be made public later on Wednesday and the HET is bracing itself for more criticism.
The report is expected to criticise the way cases involving soldiers have been handled and to make 20 recommendations for improvements.