NSPCC helps parents protect children from sexual abuse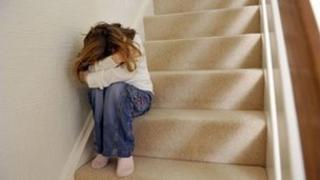 The NSPCC is launching a new campaign to help parents in Northern Ireland protect their children from sexual abuse.
The campaign is aimed at helping support parents and carers to have conversations with primary school age children about sexual abuse.
The charity said many parents did not have the confidence to explain how.
The NSPCC said it had produced parental guidance leaflets which were age appropriate and child friendly.
It said the material can be viewed on its website.
This is also supported by an advertising campaign and a YouTube video.
The campaign is being launched as a new online YouGov poll shows over half (55%) the parents of 5-17 year olds in Northern Ireland who took part in the survey have never spoken to their sons or daughters of this age about the issue.
Fewer in one in 10 (9%) adults in Northern Ireland surveyed said primary school children faced the biggest risk of sexual abuse from someone they do not know, and previous NSPCC research has shown that in at least 90% of cases the offender is known to the child.
The charity said awareness of sexual abuse had risen dramatically following recent high profile cases in the news, with the NSPCC's helpline experiencing a huge rise in calls.
The YouGov survey also found that 83% of those who took part in Northern Ireland said they thought parents of 5-11 year olds were responsible for talking to them about the risk.
The campaign complements the organisation's ChildLine Schools Service which is visiting every primary school in the UK advising children on how to stay safe from all forms of abuse.
Neil Anderson, regional head for NSPCC Northern Ireland, said: "The shocking case of Savile has horrified many parents and understandably it has heightened concerns around sexual abuse. But most abuse is closer to home and if we are to tackle this issue we must prevent it before it even starts. To do this we must educate our children about staying safe and speaking out.
"Parents have told us they lack confidence in approaching this difficult but important issue. We've worked with parent groups to devise a simple, age appropriate way of making sure children speak up if something happens. It's a quick conversation but could make a big difference.
"It's really easier than you may think and you don't have to mention abuse or sex at all. Just ask them to remember the 'Underwear Rule'."