Upturn in Northern Ireland business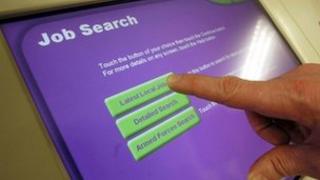 Businesses in Northern Ireland have seen a return to growth in new orders for the first time in five years.
The PMI report for the Ulster Bank, which measures the level of business activity, showed a broad stabilisation in activity in the private sector.
Manufacturing production, construction output and retail sales all returned to growth in June.
However, it was not all good news as firms continued to lower their staffing levels.
Companies are also still being squeezed by inflation which is pushing up their input costs, while many firms are leaving their output prices unchanged.
Ulster Bank's chief Northern Ireland economist, Richard Ramsey, said: "June's survey suggests that the Northern Ireland economy remains on the cusp of a rebound in business activity, with only the service sector in decline at the end of the second quarter".