Police Ombudsman to release report on 1988 bomb in Derry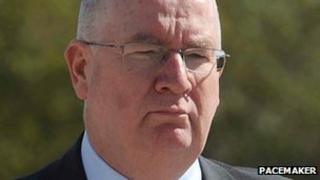 The Police Ombudsman's Office is due to release a report on its investigation into events surrounding an IRA bomb in Londonderry in August 1988 that resulted in the deaths of three people.
The ombudsman received a public complaint about how police dealt with the booby-trap bomb left for security forces at Kildrum Gardens in Creggan.
Two people died in the explosion.
A third person, who was injured, died seven months later
Sean Dalton, who was 55 and Sheila Lewis who was 60, died in the explosion.
Another man, Gerard Curran, died died the following year from his injuries.
Lost Lives, the book which chronicles every death in Northern Ireland's Troubles, said the incident was described as the "good neighbours bomb".