London firm buys Clandeboye Retail Park in Bangor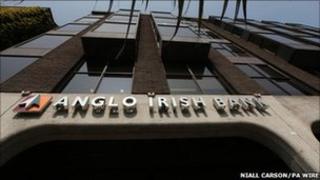 A major investment firm has bought a retail park in north Down that had been placed into receivership by the former Anglo Irish Bank.
London-based Threadneedle Investments has bought Clandeboye Retail Park in Bangor.
It had previously been owned by Turnstile Developments, a firm owned by the property developer, Paul Neill.
At the time of the receivership in 2011, Turnstile Developments owed the bank around £37m.
Institutional investors have been steadily buying prime retail properties in Northern Ireland over the last two years.
Those big investors had largely sold out off Northern Ireland in the bubble years.
The most active investors over the last two years have included the civil servants pension fund, NILGOSC, and London-based Metric Property Investments.
They are buying properties which are let to major retailers on long leases.
An adjoining retail park in Bangor, Toscana, has been sold to a local investor.
The properties were sold by commercial estate agent Lisney on behalf of the receivers, KPMG.