The Queen in previously unpublished Londonderry photos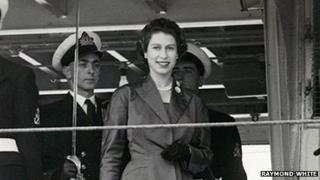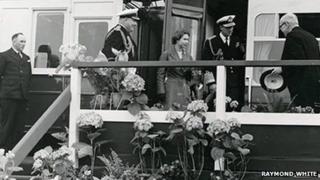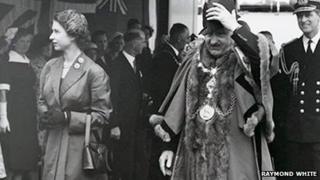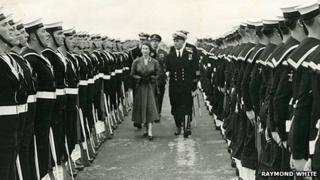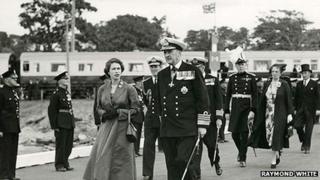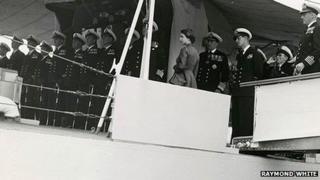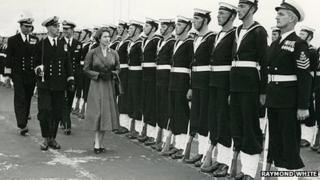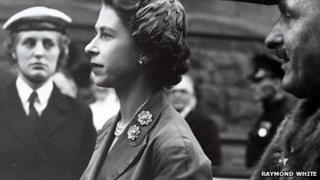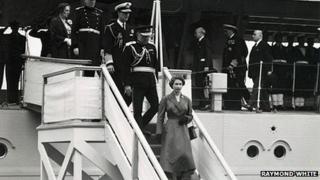 Pictures showing the Queen making her first visit to Londonderry as monarch have been made available to the public after 60 years.
Taken just a month after the coronation at Westminster Abbey, the pictures have never been exhibited.
They have now been digitised to mark Derry's year as UK City of Culture.
Royal naval photographer Raymond White photographed the Queen as she arrived by train at Derry's Lisahally docks in July 1953.
Unlike modern royal visits to Northern Ireland, the young monarch's itinerary was published in advance so the public could plan where to see the new Queen.
The Queen, who was 27 at the time, was joined by the Duke of Edinburgh.
The three-day Northern Ireland visit was part of a larger tour of the Commonwealth. The royal couple also visited Belfast, Lisburn and Ballymena and took a tour of the north coast by train.
'Hell'
The final stretch of the journey took the Queen and the Duke of Edinburgh to the port of Lisahally from where they boarded HMS Rocket for a 30-minute trip up the River Foyle into the centre of Derry.
The photographs remained in Mr White's private collection for 60 years and have not been seen by the public until he offered them to BT's Portrait of a City project.
The project aims to tell the story of the UK's first city of culture.
The photographer still clearly remembers the day he took the images.
"When I took the photo of the Queen standing right in front of me I remember thinking, 'I wonder what I've got'. You don't know. You take the picture and until it is developed you can't say," he said.
"I had to spend 17-and-a-half minutes developing it so it wouldn't increase the grain size on the negative and in that 17-and-a-half minutes wait until I could see it, I went through hell.
"The pictures were never published and never seen by the public. I kept them all in an album at home. What Derry has with these pictures now is something that will remain in history."