Bogus 'government' websites 'could face prosecution'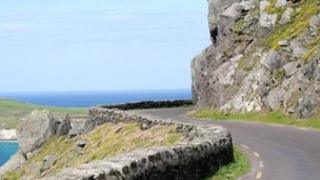 Unofficial websites that charge for a European Health Insurance Card or to book MOT tests could face prosecution, Trading Standards has said.
The service has received complaints from people who have inadvertently paid for the card, formerly an E111 card.
Other unofficial sites have charged up to £40 for processing passport renewals or replacing birth certificates.
Trading Standards said most sites were legal but warned it would act against a business that "deceives or misleads".
Trading Standards has said that a European Health Insurance Card (EHIC) is free from the NHS.
Damien Doherty of Trading Standards in Northern Ireland said: "While the majority of these sites are legal, they are highly cynical.
"It is important that companies are clear about the service they are offering, and do not trick people into paying for something that they can get for free or much cheaper on government websites.
"However, we will not hesitate to take action against any business that deceives or misleads consumers by seeking the immediate removal of the website and prosecuting, where necessary."
Trading Standards in Northern Ireland said that it also received complaints about websites charging fees for booking MOT tests, theory driving tests, passport renewals and replacement birth, death and marriage certificates.
The unofficial websites, which Trading Standards said paid to be listed at the top of a search engine results page, charge between £15 and £40 for processing applications that consumers can make themselves.
Some sites even charge extra for a "fast track" application.
The current cost of an MOT test in Northern Ireland is £30.50 but one unofficial site is charging £45.
Stormont's Environment Minister Mark H Durkan said his department had been made aware of that particular site.
He warned motorists to only use NIDirect, the official government site.
"All customers are advised to only book their MOT tests through NIDirect, the official government website, where the cost of an MOT is £30.50.
"There is no service fee involved."
Trading Standards said businesses must make it clear on their website that they are not affiliated to the government and that consumers will be paying for a service that they could obtain free.
It said they must also provide a link to the official government website.
If you are going on holidays and need to get an EHIC card, it can be obtained free from the official government website.
Trading standards has urged anyone with a complaint about paying for an EHIC card, to contact Consumerline on 0300 123 62 62 or via its website.
Northern Ireland's Department of the Environment (DoE) has responsibility for road safety, vehicle regulation and the Driver & Vehicle Agency (DVA).