Belfast City Hall hosts first Trad on the Lawn concert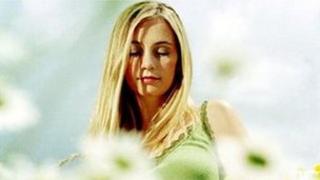 Singer Cara Dillon is to bring traditional music to the lawn of Belfast City Hall for the first time.
The County Londonderry singer, who has featured in a Disney film, will headline the free show on Saturday evening.
The concert is the highlight of north Belfast's Mhic Reachtain summer school.
It was made possible by the co-operation between the Mhic Reachtain Irish language group and Presbyterian clergyman Rev Bill Shaw in a bid to improve community relations.
Ms Dillon said she was thrilled to be performing at the concert in Belfast.
"Events like this inaugural Trad on the Lawn and the All Ireland Fleadh in Derry are the few occasions where the doors to trad music are thrown open for all to see without having to be in the know," she said.
'Iconic'
"Everyone is free to come down and enjoy the music. Add to that the amazing setting of an open air concert on the lawn in front of the iconic Belfast City Hall and I can't think of a reason for anyone to not come and check out the music.
"I'll be performing with my usual band and I may even throw in a song or two from my new album which I'm recording over the summer."
Summer school organiser Ray Giffen said: "We're delighted that Rev Shaw, is supporting our efforts.
"When we told Cara about our idea for Trad on the Lawn at Belfast City Hall, she thought it was great and wanted so much to be a part of it.
"It promises to be a great night for all the family."
In 2010 Cara Dillon sang the opening song Summer's Just Begun and narrated on Disney's Tinker Bell and the Great Fairy Rescue.