Phoenix Energy sold to Hastings for 'up to £700m'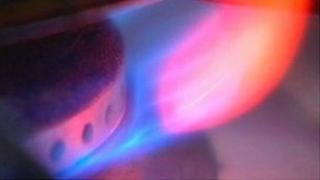 The company that owns Phoenix Energy has sold it to another investment group for a reported £700m.
Bloomberg News is reporting that the deal cost up to that amount, making it one of the biggest sales of any Northern Ireland company.
The sale will not affect the daily operation of the company.
Terra Firma has owned Phoenix since 2005, but recently sold the supply side of the business to Airtricity.
The remaining section of the business deals with the installation of gas and the maintenance and extension of the pipe network.
The investment that Terra Firma originally planned was for a limited time period and they had been openly looking to sell the business since December 2012, to give investors a return for their money.
The Hastings investment group has now bought the company.
Guy Hands, chairman of Terra Firma, said: "We are delighted to realise our investment in Phoenix. The success of this investment highlights the expertise of Terra Firma in transforming asset-backed businesses in essential industries."
It is thought the new investment could enable Phoenix to extend its gas network within Northern Ireland.
Peter Dixon, group chief executive, Phoenix Energy Holdings, said: "The key ambition for Phoenix in the years ahead is to continue to grow significantly the distribution business and attracting an investor such as Hastings into the local Northern Ireland economy will help us to meet this ambition."