Darfur family wins Northern Ireland legal challenge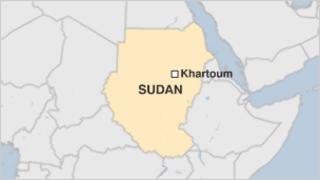 A journalist who fled Sudan with her three children amid fears they would be killed due to her race and political views has won a legal challenge to being removed from Northern Ireland.
The woman, a non-Arab Darfuri, was seeking to avoid being ordered to return to the Irish Republic.
The family had first claimed refugee status in Dublin.
A High Court judge in Belfast ruled on Wednesday that it was in the family's best interests to remain in the UK.
The ruling quashes a UK Border Agency decision to send them back across the border.
Judicial review proceedings were brought by the Sudanese woman, identified only as ALJ, and her children aged 18, 16 and 12.
She gave evidence of being a political journalist and writer who suffered a series of arrests, assaults and even a miscarriage. ALJ also said she had been subjected to genital mutilation at the age of five.
The court heard that the woman and her children left Sudan in April 2010 in a boat operated by people described in court as traffickers.
The family sold their home, car and all belongings to pay the price of passage. But when they arrived at the boat they were told ALJ's husband had to remain behind because they did not have enough money to pay for the whole family's passage.
ALJ said that she does not know whether her husband is now alive or dead.
After three weeks at sea on two different boats, the family disembarked in Dublin.
They were housed first in a caravan and then for a year at an allegedly rat-infested hotel in Portlaoise before being offered accommodation in County Westmeath.
Once her family's bid for refugee status was turned down ALJ was told her family's entitlement to remain in Ireland had expired.
'Poor standards'
In July 2011 they travelled to Northern Ireland and applied for asylum in the UK.
The High Court challenge was launched after Irish authorities accepted a UK Border Agency request to take them back to conclude asylum proceedings in the Republic.
It was set out how the asylum process in Ireland can take up to five years, with an application for subsidiary protection also taking two years on average.
The family argued that, because Ireland has opted out of the EU's minimum standards for the reception of asylum seekers, during this period they would face poor standards.
Applicants in Ireland are not able to work, they would have to live in hostel accommodation with constant intrusions into their privacy and children, once they reach the age of 16, are not entitled to education, the court heard.
Mr Justice Stephens held that the children's well-being pointed to them being able to remain in Northern Ireland.
Issues on education and the family's ability to live in a separate house formed part of his decision. The eldest child would have no prospect of working in Ireland, but he has that prospect in Northern Ireland.
The family also fear that if they are returned to the Republic of Ireland they will be returned to Sudan.
The UK Border Agency's own guidance states that non-Arab Darfuris should not be returned to Sudan. If an initial asylum application had been made in the UK and if it had been found that ALJ and her children were non-Arab Darfuris then because of the real risks to non-Arab Darfuris they would not have been returned to the Sudan.
The judge quashed the removal decision and the decision not to assume responsibility for determining the asylum application in the UK on the basis of a failure to consider the need to safeguard and promote the welfare of the children.
The Secretary of State will now have to identify the best interests of the children and balance those interests against any countervailing considerations.